7th Annual Air Barrier Association of America's conference and trade show.
May 8-9, 2018 

at the Salt Palace Convention Center (100 SW Temple, Salt Lake City, UT 84101)

The Air Barrier Association of America is hosting its 7th annual conference and trade show. The only conference in the world that focuses on air barriers and building airtightness.

Come learn from some of the top minds in Building Science with expertise in building enclosures, moisture management, air barriers, sustainability and enclosure commissioning.
WHY ATTEND?
The conference provides two full days of comprehensive learning tracks specific to design professionals, consultants, general contractors, subcontractors and others interested in the air barrier industry.
Exhibitors will include air barrier materials manufacturers, application equipment, testing labs and building enclosure consulting companies.
Network with the leading experts in building science
AIA CEU's (HSW)
The only conference that provides comprehensive education on air barriers and building airtightness
Meet the leading air barrier manufacturers and service providers to the industry
Earn up to 5.5 LU/HSW on DAY 1
Earn up to 6 LU/HSW on DAY 2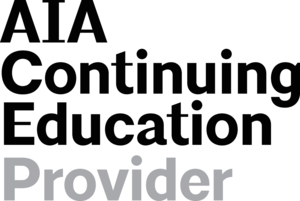 R. Christopher "Chris" Mathis, ASHRAE, has spent the past 34 years focusing on how buildings and building products perform – from energy efficiency to code compliance to long-term durability. Today, his business focus is to work with strategically-aligned clients, leveraging that knowledge and understanding to improve buildings, building products and the codes and standards that govern them. Chris received his undergraduate degree in Physics from the University of North Carolina at Asheville. He received a Master of Science in Architecture Studies from MIT where his graduate work focused on energy use in buildings. Chris is also an on-going student of about 90 million years of sustainability and building science through his activities as a beekeeper. He lives and works near the farm he grew up on in the beautiful mountains of Western North Carolina.
EXHIBITORS
The following organizations will be exhibiting at the ABAA 2018 conference:
COUNTDOWN TO ABAA 2018 CONFERENCE
Tuesday 8th of May 2018 12:00:00 AM